The social communication features within the Wisetail LMS gives you the ability to leverage social features within your LMS. Curate content in the form of a newsletter or blog, give your users a voice by posing questions, exchanging ideas, and polling the community.
There are four different ways to create dialog and encourage discussion within your community.
NOW@ Streams
Think of NOW@ streams as a curated newsletter or blog. NOW@'s can feature upcoming community events, updates, announcements, employee recognition, inspiration, and more! Break down content by creating different categories or NOW@ boards.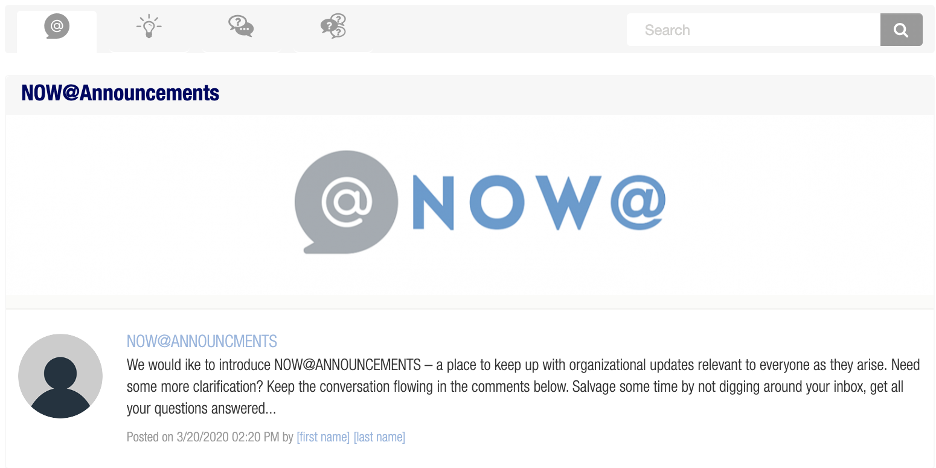 Idea Board
Need some help coming up with an idea or a solution? Crowdsource your community by posing a question! Users not only have the ability to contribute ideas, but also vote on other responses. This gives the community a voice as well as a community consensus.
Q&A
Similar to the Idea Board, Q&A allows questions to be fielded to the community. However, Q&A encourages users to get more granular by posing their own questions. Other users are then encouraged to suggest answers. The ability to vote on the best suggested answer is also available within the Q&A dialog.
PRO TIP: This is a great dialog to utilize when sharing best practices or if you're looking for specific answers to challenges you may be having.
FAQs
The FAQ board acts as a knowledge base or help center. The FAQ dialog gives you the ability to aggregate all those frequently asked questions or those very specific things that you can't quite remember (dimensions, color codes, points of contact, how to's, etc.). Provide quick reference answers to your community and save everyone some time!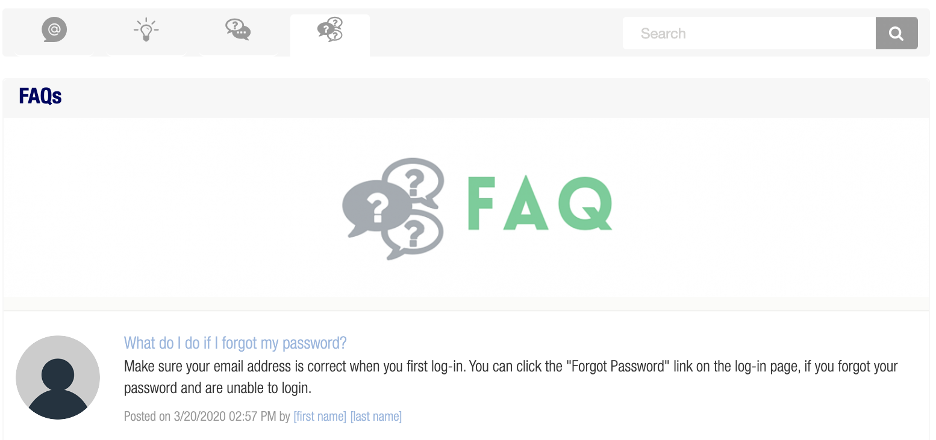 Creating a Dialog
Whether creating NOW@, Idea Board, Q&A or FAQs, the set up is the same. Simply give your dialog a topic, add a brief description, upload a banner and thumbnail, define your audience (Yes! dialog boards can be available to a specific audience!), and configure the dialog settings.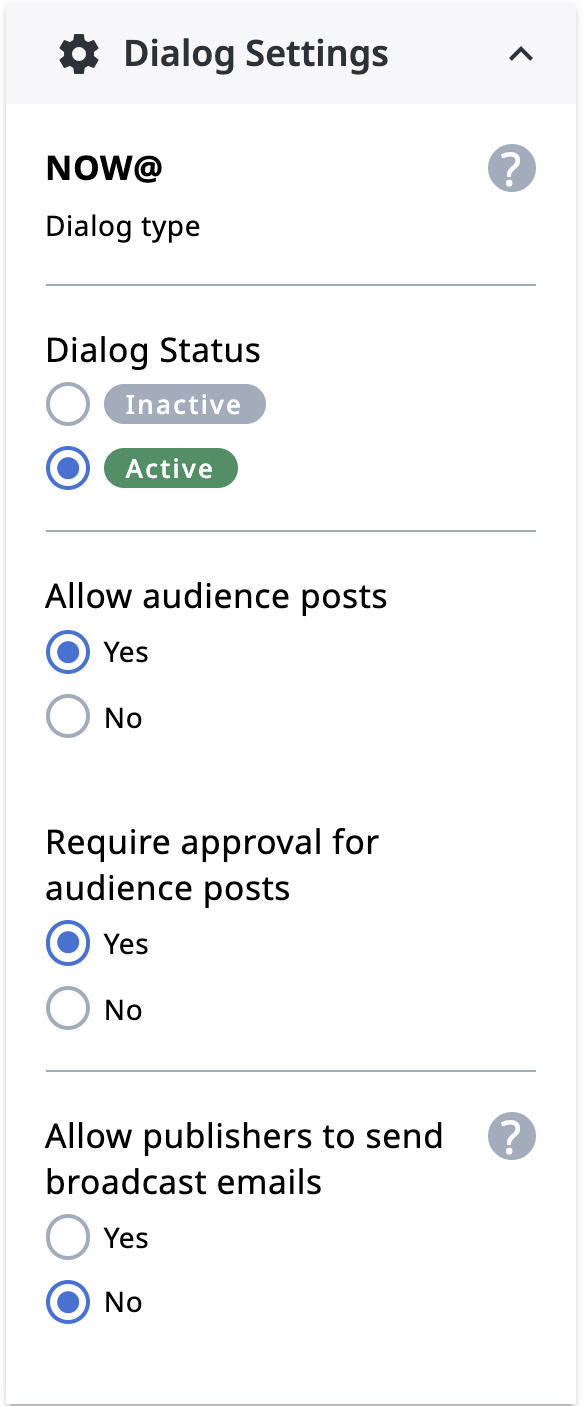 Posting to a Dialog Board
Now that a board is active super admins or a dialog publisher can start posting. Once the post is created, there will be a few option:
Allow Audience Comments, do you want user to be able to interact / respond with your post?

Post as Announcement , this will place the post at the top of the board until admins/ publishers "un-announce"

You cannot announce a post on an FAQ board
Broadcast to Audience, this will allow admins/publishers to send an email notification to everyone in the boards defined audience (if there is no audience defined this will go to everyone in the site)
Benefits of Dialogs
Drive engagement and bring users into the system

Direct users to featured content

Create boards by topic, region or user groups

Give users a platform to share ideas and voice opinions

Crowdsource the community to find the best answer to questions